Articles


ST165 TTE Rally Car - Autosport 25 February 1988

ST205 UK Release- UK Car May 94

Rally of Australia Report - Autosport 26 September 1991

ST205 hoons through a New Zealand forest - NZ Autonews June 94
The ST205 Group A pictured in these articles is the car I have rebuilt! The photos were taken in the hills up above Albany Toyota in Auckland.

ST205 Group A eats a Calibra for breakfast - Australian Motor August 1994

The car that was stripped to make Rod Millen's "Ultimate Celica" - NZ Peformance Car August 1998
My rear Bilsteins are off this car!!

Out of one of the Aussie magazines from around 1994. Note this is actually a Toyota advertisment.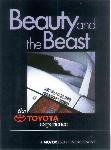 Page 2 Page 3 Page 4 Page 5 Page 6 Page 7



Back to Home Page.